Ashford Clinic Blog
What to do if you find a Lump in your Neck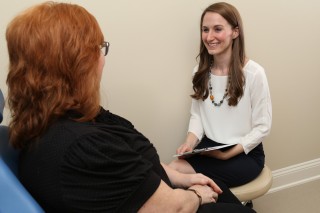 Finding a lump in your neck can be very alarming, but don't panic. Lumps in the neck often occur in the thyroid tissue located at the edge of the thyroid gland. Most thyroid lumps and nodules are benign, but you should still have them examined. Here are some things to know should you find a lump in your neck.
You are not alone
Thyroid lumps and nodules occur most commonly in women, roughly 1 in 12 young women and 1 in 40 young men have thyroid nodules. The odds increase with age, with nodules occurring in 50% of 50 year olds, 60% of 60 year olds, and 70% of 70 year olds.
There usually are no symptoms
Most commonly, thyroid nodules are found in routine physical examinations by physicians. Sometimes, they can be noticed in the mirror, seen by others, or can be felt in the neck or perceived as a lump in the throat. Occasionally, these nodules might be painful, and some patients experience difficulty swallowing in very rare cases. Nodules and lumps can also be found in CT or MRI scans for unrelated reasons.
Have it examined as soon as possible
While many family practice physicians, general surgeons, and general internists are capable of addressing thyroid nodules, it is best to have them examined by an ENT or head and neck surgeon.
If you in the North Georgia area you are in luck, as Dr. Beth Ashford here at Ashford Clinic is one of the most highly trained and credentialed head and neck surgeons in the southeast. Dr. Ashford specializes in the surgical management of thyroid disease and both benign and malignant disorders of the head and neck and uses point-of-care ultrasound to diagnose, work-up, and treat a variety of disorders in this area. Dr. Ashford is passionate about treating thyroid issues and disorders and strives to provide her patients with a quick diagnosis and the most thorough treatment possible. If you have found a lump in your neck, call Ashford Clinic at (706)248-6860 to schedule an appointment.