I don't hear well. What should I do?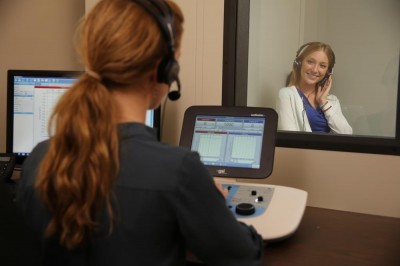 First, visit a physician who can refer you to an otolaryngologist (an ear, nose, and throat specialist), because many hearing problems can be corrected medically. If you have ear pain, drainage, excess earwax, hearing loss in only one ear, sudden or rapidly progressive hearing loss, or dizziness, it is especially important that you see an otolaryngologist, as these may be symptoms indicating a serious medical problem. After your exam, the otolaryngologist will help you obtain a hearing assessment from an audiologist (a nonphysician healthcare professional). A screening test from a hearing aid dealer may not be adequate. Many otolaryngologists have an audiologist in their office to assess your ability to hear pure tone sounds and to understand words. The results of these tests will indicate the degree of hearing loss, the type of loss (conductive or sensorineural) and other medical information about your ears and health.
Make an Appointment for Your Hearing Aid Consultation >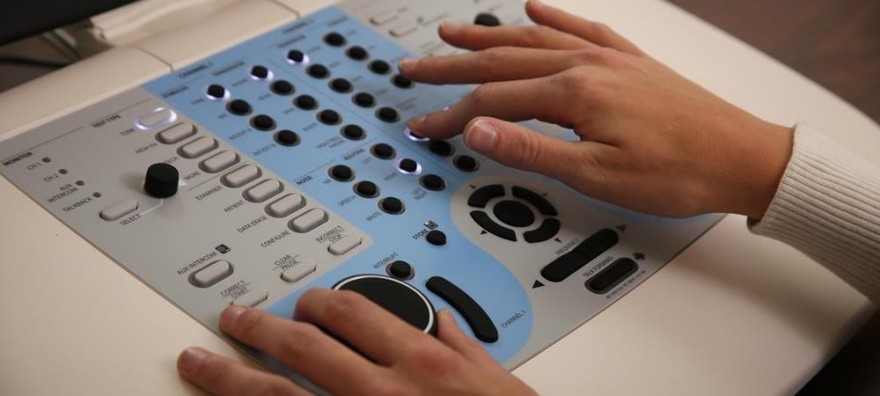 Types of hearing loss
Conductive Hearing Loss: A hearing loss is conductive when there is a problem with the ear canal, the eardrum, and/or the three bones connected to the eardrum. This causes a mechanical (conductive) blockage, preventing the full energy of the sound from reaching your inner ear. Two common reasons for this type of hearing loss are excess wax in the ear canal or fluid behind the eardrum. Medical treatment or surgery may be available for these and other forms of conductive hearing loss.
Sensorineural Hearing Loss: A hearing loss is sensorineural when it results from damage to the inner ear (cochlea) or auditory nerve, often a result of the aging process and/or noise exposure, but also may be secondary to head trauma, systemic illness or infection, or inheritance. Sounds may be unclear or too soft. Sensitivity to loud sounds may occur. Medical or surgical intervention cannot correct most sensorineural hearing losses, but hearing aids may help you reclaim some sounds you are missing as a result of nerve deafness.