What are costs and styles of hearing aids?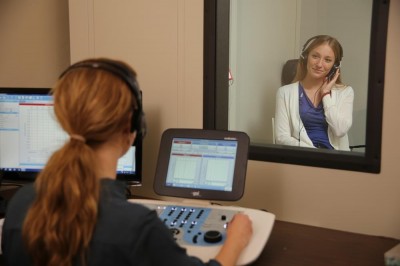 Hearing aids vary in price according to style, features, and local market prices. Price can range from hundreds of dollars to more than $2,500 for a programmable, digital hearing aid.
Purchase price should not be the only consideration in buying a hearing aid. Product reliability and customer service can save repair costs and decrease frustration of a malfunctioning hearing aid.
There are several styles:
Behind-the-ear (BTE) aids go over the ear and are connected with tubing to custom-fitted earpieces.
Open fit receiver-in-the-ear (RITE) aids are a newer design, and while still placed over the ear, they are extremely small and nearly invisible.
In-the-ear (ITE) hearing aids fill the entire bowl of the ear and part of the ear canal.
Smaller versions of ITEs are called half-shell and in-the-canal (ITC).
The least visible aids are completely-in-the-canal (CIC).
The best hearing aid for you depends upon your particular hearing loss and listening needs, the size and shape of your ear and ear canal, and the dexterity of your hands. Many hearing aids have tele-coil "T" switches for telephone use and public sound systems.

Other options, such as FM systems and Bluetooth devices in conjunction with hearing aids, may provide the best benefit for some patients.