Where do I purchase hearing aids?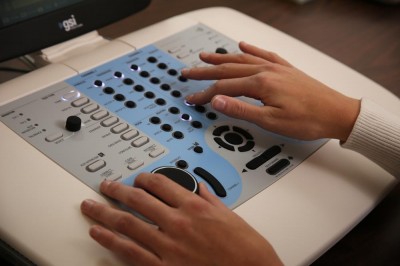 Federal regulation prohibits any hearing aid sale unless the buyer has first received a physician's evaluation, so you will need to see your doctor before you purchase a hearing aid. However, the regulation also says that if you are over 18 and aware of the recommendation for a medical exam, you may sign a waiver to forego it.
An otolaryngologist, audiologist, or independent dispenser can dispense aids. Hearing aids should be custom-fit to your ear and hearing needs. Mail-order hearing aids typically cannot be custom-fit.
Make an Appointment for Your Hearing Aid Consultation >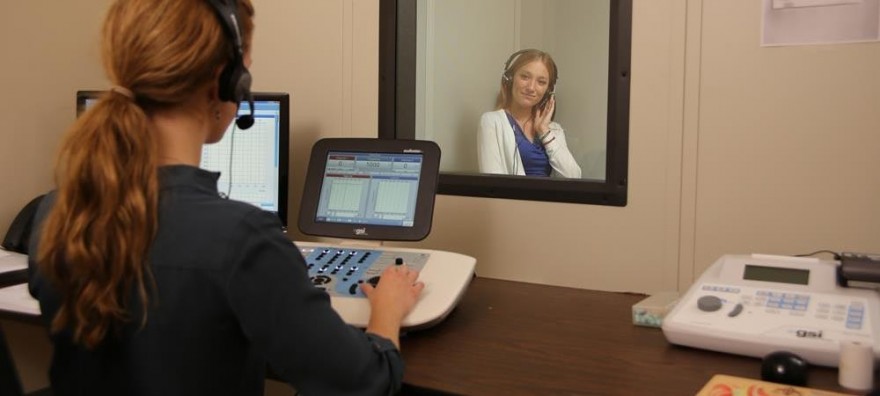 Will I need a hearing aid for each ear?
Usually, if you have hearing loss in both ears, using two hearing aids is best. Listening in a noisy environment is difficult with amplification in one ear only, and it is more difficult to distinguish where sounds are coming from.
What will happen at my hearing aid fitting?
The hearing aids will be fitted for your ears. Then, while wearing them, you will be tested for word understanding in quiet and in noise, and for improvement in hearing tones. Real ear measurements may also be done, which determine how much gain your hearing aids give you.

Next, you will receive instruction about the care of your hearing aids and other helpful strategies.
What other questions should I ask?
Ask about future service and repair. Also inquire about the trial period policy and what fees are refundable if you return the hearing aids during that period. And ask about warranty coverage for your hearing aids and the consumers' protection program for hearing aid purchasers in your state.
How should I begin wearing the aids?
Start using your hearing aids in quiet surroundings, gradually building up to noisier environments. Then eventually work up to wearing your hearing aids all waking hours. Keep a diary to help you remember your experiences and report them accurately to your dispenser for adjustments as needed. Report any concerns on a follow-up appointment. Be patient and allow yourself to get used to the aids and the "new" sounds they allow you to hear.