Compassion you can hear & feel
The doctors at Ashford Clinic are proud to serve their community, treating conditions of the ear, nose, and throat. With us, you're not treated as a number, but as a person with a unique set of symptoms.
BOOK AN APPOINTMENT
SINUS SURGERY & TREATMENT
Acute and Chronic Sinusitis can take a toll on your quality of life. With a variety of treatments available at our ENT practice, we are able to work with you to determine the most effective treatment option for your symptoms.
BALLOON SINUPLASTY
Improves drainage pathway of the sinuses
Fewer sinus infections
Makes medications work more effectively
Improved quality of life
SINUSITIS TREATMENTS
Antibiotic therapy
Intensive antibiotic therapy
Sinus surgery
Balloon sinuplasty
Learn More
Thyroid Disease & Treatment
Thyroid nodules are very common and when discovered, all thyroid nodules should be investigated. At Ashford Clinic, we are able to thoroughly evaluate your thyroid problem and provide the most tailored and up-to-date treatments for your specific issue.
Thyroid Ultrasound
Convenient in-office ultrasound
Ultrasound characterizes thyroid nodules
Ultrasound guides biopsies of nodules
Ultrasound evaluates for neck masses
Thyroid Treatments
Thyroid hormone replacement therapy
Ultrasound-guided biopsies of thyroid nodules
Genetic testing to evaluate thyroid nodules
Thyroid surgery
Learn More

OUR SERVICES
ENT SERVICES
We treat a wide variety of ear, nose, and throat conditions including tinnitus, dizziness, sinusitis, nasal allergies, tonsillitis, vocal cord paralysis, and much more.
Learn More
BALLOON SINUPLASTY
Sufferers of chronic sinusitis can finally find long-term relief with a gentle procedure called balloon sinuplasty, which is used to restore proper drainage of the nasal cavity.
Learn More
AUDIOLOGY & HEARING AIDS
Our on-staff audiologist can assess your specific hearing levels to address your hearing problems through professional hearing aids and other forms of therapy.
Learn More
THYROID DISORDER
If you develop significant swelling in your neck or difficulty breathing or swallowing, you may have a thyroid disorder. This needs to be addressed immediately by our physician.
Learn More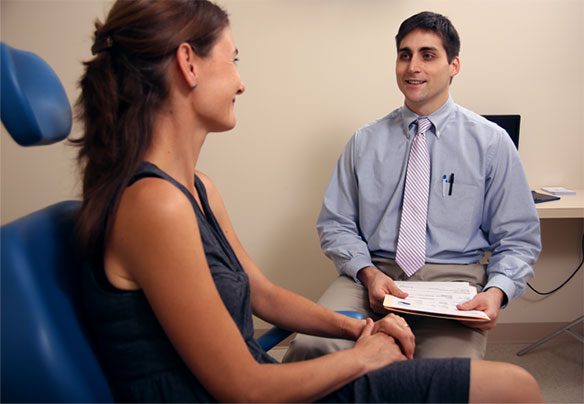 "We are passionate about treating our patients"
FREQUENTLY ASKED QUESTIONS
3 Ways That ENT Issues Affect Overall Health
Because ENT issues are common in so many adults, it is easy to think that issues like allergies and tinnitus only have the power to affect the ears, nose, and throat. However, these seemingly isolated problem areas are not always as narrow as we think they are. While these illnesses may be ....