Ashford Clinic Blog
Breathe Easy in 2017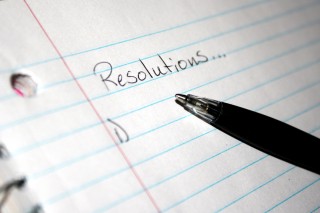 Early in the New Year, many people make resolutions to improve their lives. Whether they are related to personal or professional goals and accomplishments, diet and exercise, or overall quality of life, resolutions are meant to provide something to strive for in the year to come. Those who suffer from constant sinus infections and chronic sinusitis (which is the most common cause of missed work and decreased productivity in the country) may feel that this is the year to finally do something more than just taking a steady stream antibiotics to treat their symptoms. If you want to rid yourself of the constant congestion, sniffling, headaches, and other symptoms associated with chronic sinus infections, that's a resolution that Ashford Clinic can help you keep this year!
We have helped countless patients, some of whom have dealt with chronic sinusitis for years, get relief with a simple, in-office procedure called Balloon Sinuplasty. Unlike traditional sinus surgery, Balloon Sinuplasty is a short (typically one hour) and minimally invasive procedure that provides immediate and lasting relief with a quick and mild recovery period of less than one week.
What is Balloon Sinuplasty?
Balloon Sinuplasty is a brief, in-office procedure that treats chronic sinus infections and related disorders by dilating the inflamed passages with a balloon and flushing the infected sinus cavities. Most patients experience improvement in nasal breathing as well as an immediate decrease in sinus and head pressure during the procedure.
Learn more about Balloon Sinuplasty.
Who can benefit from Balloon Sinupasty?
This procedure is an excellent option for individuals suffering from acute recurring sinus infections, chronic sinusitis, or eustachian tube dysfunction (a common result of chronic sinusitis). These individuals may experience six or more sinus infections per year, require antibiotics to get over every cold they get, and miss significant amounts of work due to illness.
To learn more about this procedure and find out if you would be a candidate for Balloon Sinuplasty, call Ashford Clinic
at (706)248-6860 to schedule an appointment.