Ashford Clinic Blog
What Does an ENT Do?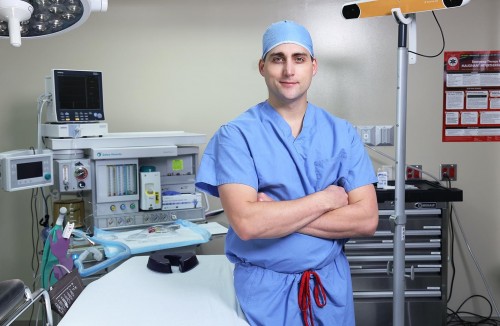 What is an ENT? What is Otolaryngology? Can't my family doctor take care of my ears, nose, and throat? If you're unfamiliar with what an ENT physician does, you've likely had questions like these. The medical profession is filled with so many areas of specialty, that it can be difficult to keep up with which doctor helps with what. With that in mind, we'd like to specifically address the field of otolaryngology and explain what it is an ENT specialist does and when you should see one.
What is an Otolaryngologist?
Otolaryngology is actually the oldest medical specialty in the country. It is the medical and surgical treatment of diseases and disorders of the ear, nose and throat as well as related structures of the head and neck. ENT specialists treat wide range of medical issues, including:
Sinusitis/Sinus Infections and other disorders of nasal cavity & sinuses
Ear Infections and Ear Pain
Vertigo and Balance Disorders
Benign & Malignant Tumors of the head and neck, including the thyroid and parathyroid glands
Nasal obstruction and nasal allergies
Disorders of the inner and outer ear
Diseases of the throat, including tonsillitis and hoarseness
Voice & Swallowing Disorders
When to see an ENT Physician
Sometimes patients are referred to ENT specialists by their family doctor, and you may or may not require a referral based on your health care plan. Conditions requiring the care of an otolaryngologist (ENT physician) include:
Injury, Pain, or Nerve Problems of the ear, nose, or throat
Tonsil or Adenoid Infection
Growth or Tumor in your ear, nose, or throat
Deviated Septum, Nose Bleeds, or problems with smell
Allergy, Asthma, Nasal Congestion, or Sinus Problems
Hearing Impairment & Ear Infections
Swimmer's Ear
Tinnitus
Balance Problems & Dizziness
Hoarseness, sore throat, voice or swallowing problems
If you are dealing with one of these conditions or any other problem affecting your ear, nose, or throat, you should seek the care of an otolaryngologist/ENT specialist. For those in the Athens, GA area, give Ashford Clinic a call at
(706)248-6860 to make an appointment.