Ashford Clinic Blog
Why Do I Keep Getting Sinus Infections?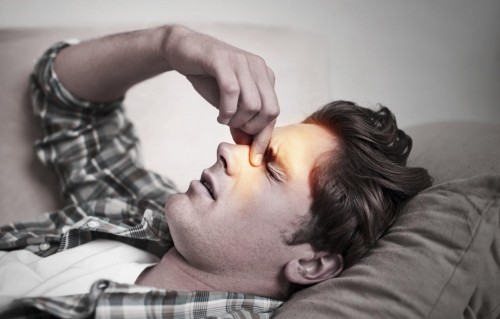 Do you keep getting sinus infections over and over again? You're not alone. Many people suffer from what seems like a cold or allergy attack that just wouldn't go away. While these symptoms may seem like allergies or a cold, it is very likely that the root cause is actually sinusitis. Sinusitis is one of the most common health conditions in the US - over 37 million Americans suffer from sinusitis each year, and even that number does not include the countless cases in which people suffering from these symptoms never seek proper medical help. In many instances, people will experience frequent sinusitis with symptoms lasting up to three months or more. If this sounds like what you are experiencing, you may be suffering from chronic sinus infections, or chronic sinusitis. Let's explore why this happens and how you can get relief.
Causes of Chronic Sinusitis
Causes of chronic sinusitis can include:
Allergies
Respiratory Tract Infections
Nasal Polyps
Deviated Nasal Septum
Other medical conditions including complications of gastroesophageal reflux, cystic fibrosis, or immune system-related diseases
Treatment
While there are several traditional treatment options for chronic sinus infections including antibiotics, decongestants, allergy medicines, steroids, and several home remedies, these methods may not address the root cause or provide long-lasting relief. At Ashford Clinic, we have found that many patients who experience chronic sinusitis benefit from a simple, in-office procedure called Balloon sinuplasty.
Balloon sinuplasty is a minimally-invasive treatment option that gently clears the nasal passages, cleansing the sinuses with saline solution, eliminating infection. The inflation of the balloon device opens the sinus passages to allow proper drainage and breathing. The benefits of balloon sinuplasty include:
Immediate and lasting relief for acute sinus pressure
Quick and mild recovery period, less than 1 week
A halt to chronic sinus infections
Return of smell and taste senses
Easier breathing and gentler sleep
Improved quality of life
If you need relief from chronic sinus infections or want more information on balloon sinuplasty, call 706-248-6860 to schedule an appointment at Ashford Clinic in Athens, GA today!