Ashford Clinic Blog
Part 1: How we knew a Tonsillectomy was right for our 5-year-old
We're Justin and Cindy Reynolds, and we live in Athens, GA with our two girls. We're sharing our story of how Ashford Clinic helped our family. In December 2017, Dr. Alex Ashford operated on both our 5-year-old and our 1-year-old… on the SAME day! This is part 1 of a 4 part series. All opinions and experiences are our own.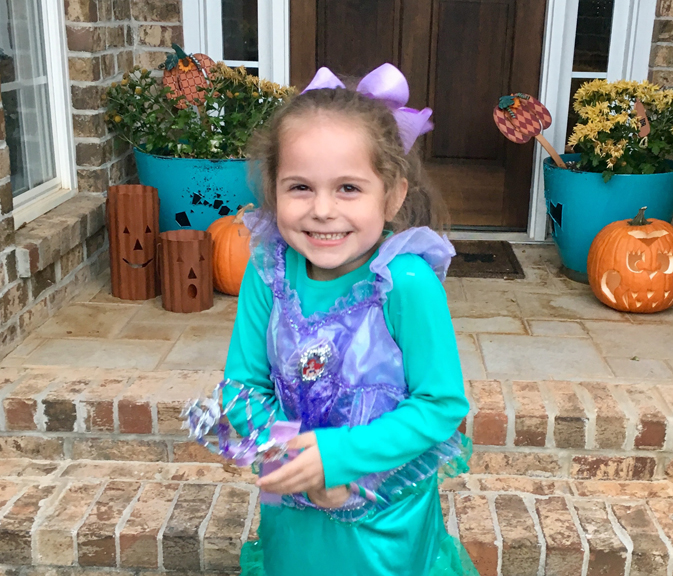 When our oldest daughter, Nora, started complaining about her head hurting on Halloween night, we knew she had likely picked up a virus at school that had been going around. Little did we know that we would find out a lot more about her health over the next few weeks.
A fever, headache, and congestion followed, and our sweet girl felt terrible over the next few days. We took her to see her pediatrician thinking she might have strep or an ear infection, but everything was clear. She just had a virus that needed to run its course. Friday night (naturally), she started to have a harsh cough that just wouldn't quit. Saturday, we ended up in the ER because she was coughing so hard and couldn't stop or catch her breath. She was wheezing and gasping for air in between breaths, and we knew this was more than a virus. It was an awful night that resulted in no answers and no help from the ER.
Fortunately, we had already scheduled a follow up appointment with our pediatrician for Monday. That was the first time we heard the word "asthma". At age five, she was too old for croup, and her cough was terrible. She was diagnosed with double ear infections AND strep that day, with a croup-ish cough. The nurse said she was exhibiting "pre-asthma symptoms" as well. Over the next few days her ears and throat got better, but her cough only improved slightly. We found ourselves back to the pediatrician, and that's when her doctor said, "She has asthma, and she needs to see an ENT."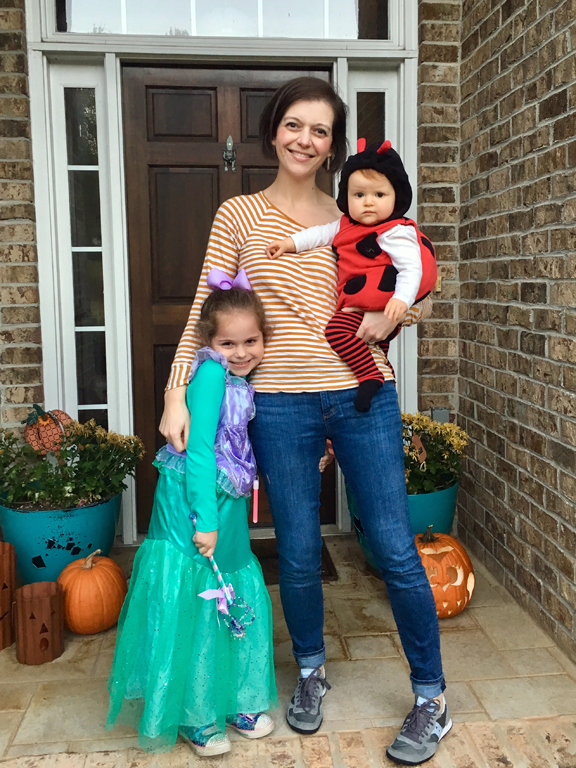 I (Cindy) was already familiar with Ashford Clinic, having seen Dr. Alex Ashford for an ear issue I had had earlier in the year. My oldest daughter was with me at my appointment, and he was so friendly and kind with her. Having had an unpleasant experience with another ENT, I really wanted to make sure her treatment was as easy as it could be, so there was only one choice for us: Ashford Clinic.
I called that afternoon, and they scheduled her to come the following week. When we arrived, the whole staff was awesome with her! She was unsure of the situation, and a bit scared, but they did everything within their power to make her feel safe and comfortable. As a mom, I've been in situations where I felt like the medical personal pushed too hard or moved too quickly with her in an effort to just finish the appointment, but with my daughter, pushing her or rushing through things just makes her more upset. I appreciated how the staff was sensitive to this without me having to ask them to give her a minute to calm down. When she started to get even the slightest bit upset, they would immediately back off, and let her regain her composure. Their ability to be so attune to her needs was both comforting and impressive.
After a simple assessment and some questions about her health history, sleeping habits, breathing, and more, Dr. Ashford diagnosed her with sleep apnea. While that wasn't something I ever thought I would hear about my 5-year-old, it completely made sense. She had been a terrible sleeper since she was a baby, waking often during the night. Even at age 5, she has struggled to sleep soundly, and she snores every night.
Dr. Ashford talked about her treatment options with me, and answered all of my questions. By the end of the appointment, it was clear to me that her tonsils and adenoids needed to come out.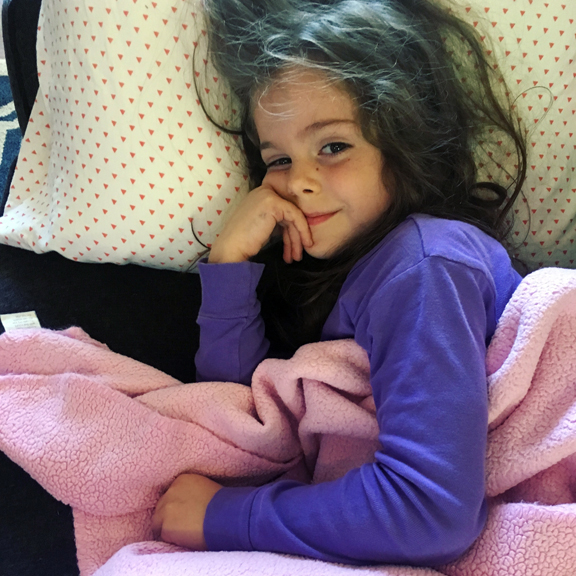 Sleep apnea in kids can cause a myriad of other issues, often impacting their ability to concentrate, can lead to behavioral issues, poor performance in school, etc. Dr. Ashford explained that when a child has sleep apnea, they're constantly running on their "energy reserve" because they're not experiencing deep sleep. The best treatment for sleep apnea for children is to remove the tonsils and adenoids.
For our daughter, an added benefit would be that this could also help her with her asthma and recurring strep throat.
As parents, we want what's best for our kids. We don't want them to experience the pain and recovery of surgery, but for Nora, we knew that this was what she needed.
At the end of the appointment, I met with Heidi, their surgery center coordinator, and scheduled her surgery for one month out – December 14. They were helpful to accommodate her school schedule, so she would only miss the last two days before Christmas break. Heidi told me all about the procedure, exactly what to expect, how to care for her post-op, and all of the details we needed for her surgery day. She even called me the next day to follow up on everything we had discussed and answer any additional questions that we had. She really put me at ease about our decision to remove her tonsils and adenoids.
The experience was so easy for us, and Dr. Ashford and his staff were helpful and informative every step of the way.